Dublin Institute of Technology
Embedded in Dublin city centre, DIT has built very strong and diverse links with its neighbouring communities and schools.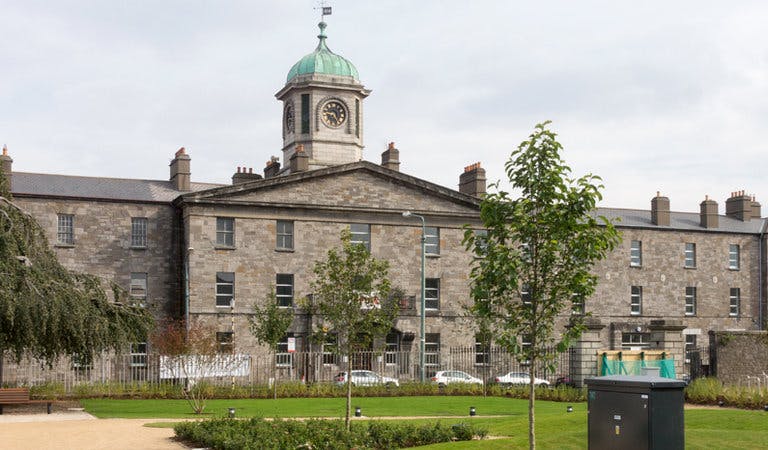 College Highlights
New Campus

The 2014 academic year saw 1,000 students start their studies on the newly redeveloped Grangegorman campus which features many refurbished 19th century buildings as well as state-of-the-art facilities. At present, DIT consists of four colleges located on six campus sites across the city; Engineering and Built Environment, Business, Sciences and Health as well as Arts and Tourism. With 20,000 registered students and 2,000 academic staff, DIT is one of Ireland's largest third-level education institutions.

History

Though instated in its present form in 1992, DIT can trace it's history back to the establishment in 1887 of the first technical education institution in Ireland. The DIT Act 1992 provided for the formation of the Dublin Institute of Technology by bringing together six colleges of higher education formerly under the City of Dublin Vocational Educational Committee. By 1992, these colleges were recognised as centres of excellence in their areas of specialism and their expertise forms the nucleus of the College structure within DIT today.

International Partnerships

There are extensive student exchange and joint research programmes with leading universities in India, China, Brazil, Australia, the USA and across Europe. DIT are lead partners in the Mozambique Eye-care Project. As part of the project, an undergraduate course in Optometry has been established at Universidade Lurio, Nampula. The first of its kind in Mozambique. There are strong links with Columbia College Chicago in design and media and with Purdue University across many disciplines including a joint Master's degree programme.
Amenities
Sports

DIT has a great sporting tradition across a wide spectrum of sports. The Grangegorman campus is home ground to DIT's outdoor competitive team sports of camogie, Gaelic football, hurling, rugby and soccer. Indoor facilities at Kevin Street College Campus cater for martial arts, fitness and health-based pursuits. In addition to the on-campus facilities, students can also access the Larkin College sports complex which offers facilities for badminton, hockey, futsal and climbing.

Student life

DIT's city centre locations mean you're never too far from anything that grabs your interest. Dublin has a wide range of cafes, bars, pubs, restaurants, shops, museums, pop-up shops, outdoor markets, art galleries and entertainment facilities, not to mention concert venues, theatres, festivals and events. One notable benefit of attending DIT are the free eye examinations in the National Optometry Centre at DIT Kevin Street while many businesses offer student discounts on a range of products and services throughout the capital.

Students' Union

The Students' Union is run for students by students. It's the place to go if you have a query or need some extra support, as well as having lots of extra information pertaining to education and welfare.
Public Transport
Getting Around

At present, DIT is spread out around various locations around the city centre in Dublin 1, Dublin 2, Dublin 6, Dublin 8 and Dublin 7 but the capital's vast public transport system means that no matter where you are, you're never far away from the LUAS line, a DART station, a Dublin Bike or a bus service. You can save more on fares across LUAS, Dublin Bus and DART routes by buying a Student Leap card.

LUAS

The LUAS is Dublin's light-rail tram system. There are two lines; the Red line operates from Tallaght to Connolly station in the North city centre; the Green line operates from Sandyford to St Stephen's Green in the South City centre. Work has started on the new Cross-City LUAS line, which will stop on DIT's Grangegorman campus (Broadstone Gate) from 2017. LUAS Fares range in price depending on the distance of your journey, starting at €1.80 for a single, one-zone, adult fare.

DART

The DART (Dublin Area Rapid Transport) is a suburban railway operating along the coast from Howth in North Dublin to Greystones in Co. Wicklow, stopping at three stations in Dublin city centre. DART Fares range in price depending on the distance of your journey, starting at €2.15 for a single, one-zone, adult fare.
Dublin Institute of Technology