Pulse College
Established in 1990, Pulse College provides the highest standards of professional training courses in audio, music, film, gaming and animation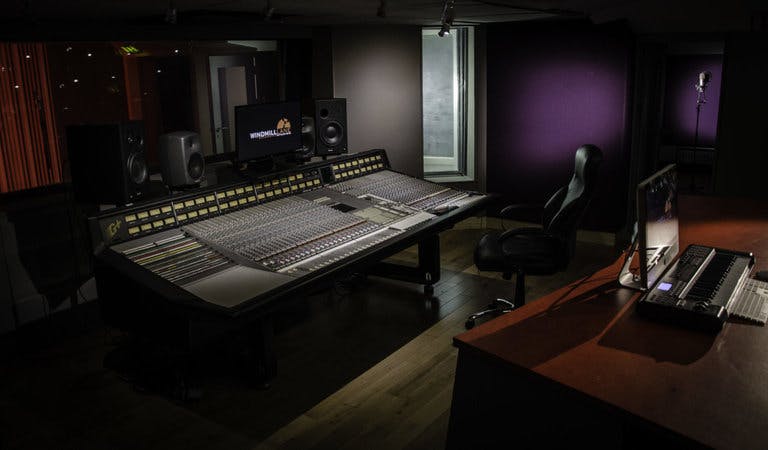 College Highlights
Dublin information

Pulse College has been providing the highest standard of professional training in music production & technology, film production, games development and animation for 25 years. The Pulse College main campus is based within the Windmill Lane Recording Studios in Dublin, offering students unrivaled access to the best facilities for music recording, audio technology and film production and post-production.

Galway information

The other Pulse College campus is located in Galway. Pulse College Galway has been operating or 3 years, specialising in delivering full and part-time Games Design & Development programmes. The Higher Certificate in Games Development 2 year programme is delivered in collaboration with and certified by DIT.
Amenities
Programmes

Pulse College offers a range of Full and Part-Time BA & BA (Hons), Diploma's and Higher Certificates, along with short term courses and summer programmes. Pulse College accredits a number of its courses through Griffith College and Dublin Institute of Technology (DIT).

Facilities

World-class state of the art recording studios, mac-labs, games design studios, green-screen film rooms, and post-production facilities. The games and animation department also operate an incubation space for upcoming games developers, a first for Irish colleges, allowing students to experience the professional world of game development first-hand.

Student Life

The college's campus city centre location means students are never far away from gigs, cinemas, events, museums, bars, restaurants and city centre festivals.
Public Transport
The city centre campus means Pulse College is very easy to reach via public transport. Buses, both private and public, service the surrounding area. The campus also has three Dublin Bike stands within 500 metres.

Bus

The city centre campus location is easily served by public transport. The following Dublin Bus links operate close to the campus: 1, 15A, 15B, 27, 47, 56A, 77A.

Train

The Campus is also just 500 metres from the Grand Canal Dock DART Station.

Taxi

There are usually a good number of taxis in operation in the city centre at any given time.