University of Limerick
The university was the first university established since the foundation of the State in 1922.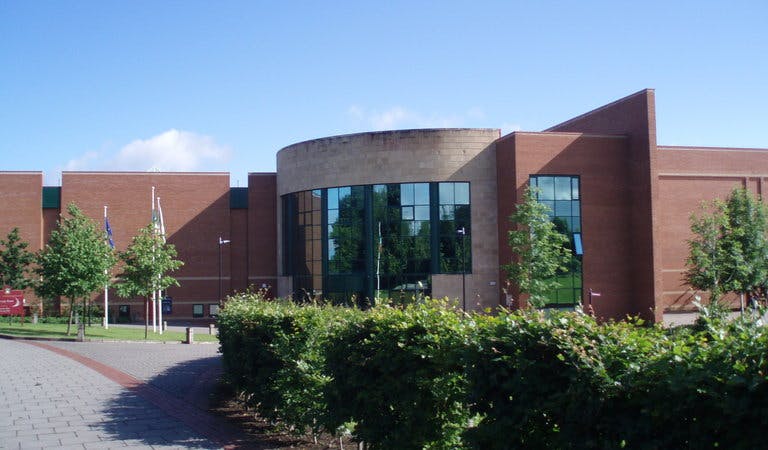 College Highlights
University Arena

The University Arena, located on campus, is Ireland's largest indoor sports complex. Open since 2002, it consists of the National 50m Swimming Pool which is the only water facility in Ireland which has the approval of FINA, the international swimming body, and is the first in the country to be built to Olympic standards.

University Concert Hall

Located in the Foundation Building and home to the Irish Chamber Orchestra, the University Concert Hall plays host to various events from concerts to comedians. University Concert Hall (UCH) is a 1,038 seat auditorium, opened in 1993.

Campus

The University is situated on a superb riverside campus of over 133 hectares with the River Shannon as a unifying focal point. Outstanding recreational, cultural and sporting facilities further enhance this exceptional learning and working environment. The University of Limerick campus is located 5km from Limerick City and 20km from Shannon International Airport.
Amenities
Sports

In addition to the 50m Swimming Pool, the University Arena's Indoor Sports Hall comprises of a sprint track, an international 400m athletics track, and a 200m three-lane suspended jogging track. The facility also has a state-of-the-art cardiovascular and strength training centre, a weight-training room, team rooms, an aerobics studio and classroom areas.

Student Life

There are over 70 student-run Clubs and Societies in the University. The clubs are supported by the Students Union, the Sports Department and the Arts Office. UL has a strong sporting tradition with teams competing in Hurling, Gaelic Football, Soccer, American Football and camogie amongst other sports.

Students' Union

The Students' Union is run for students by students. It's the place to go if you have a query or need some extra support, as well as having lost of extra information pertaining to education and welfare.
Public Transport
Bus

UL is served by various bus routes. Bus Eireann's 304, Eurobus' 307,308 and Dublin Coach's M7 all serve the University Campus and its surrounds.

Train

Irish Rail serves Limerick train station which is a 15 minute bus ride from the Campus. For details on fares and tickets check out the Irish Rail Student page.

Taxis

You can generally hail a Taxi in Limerick City Centre. Alternatively a list of Taxi's can be found here.